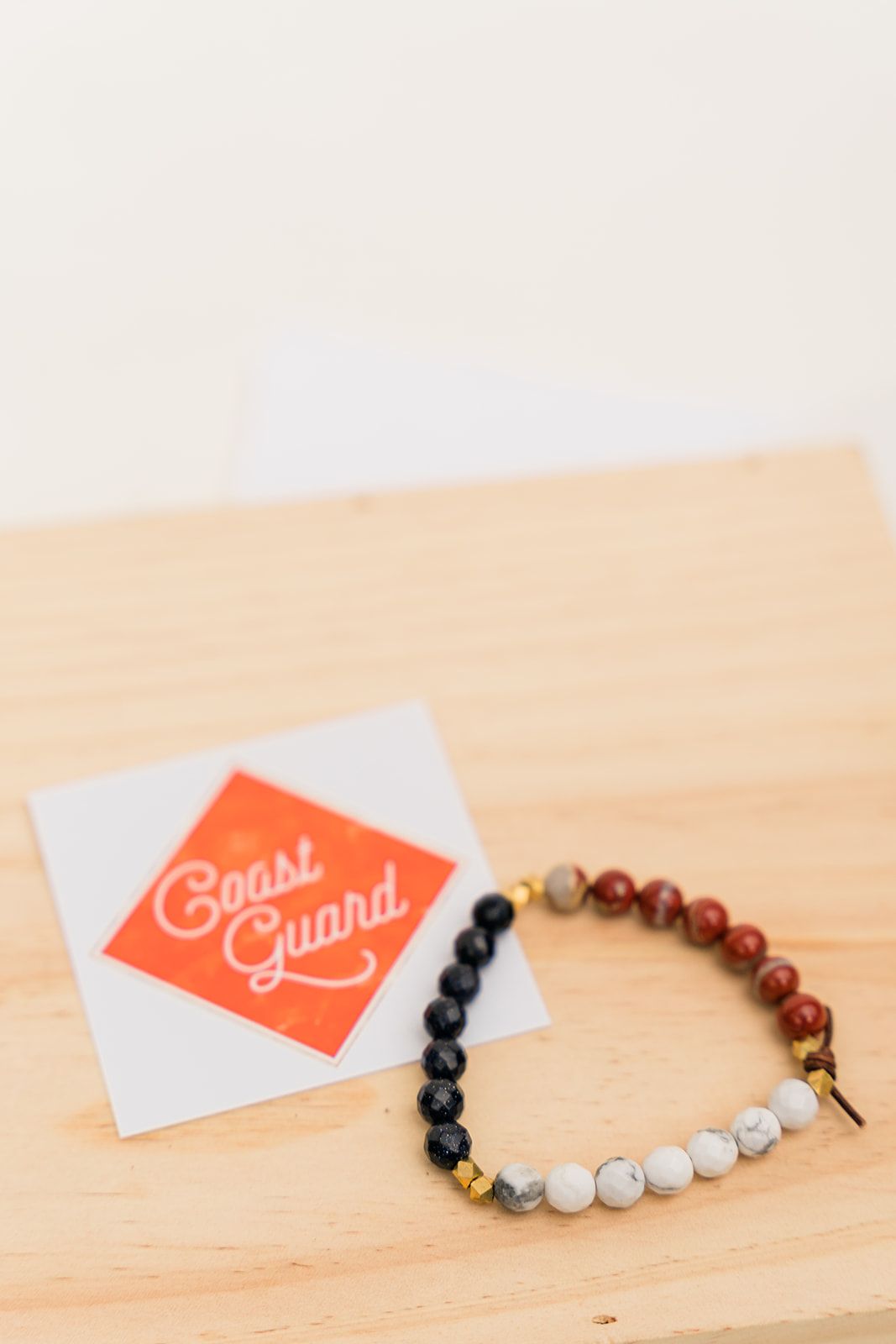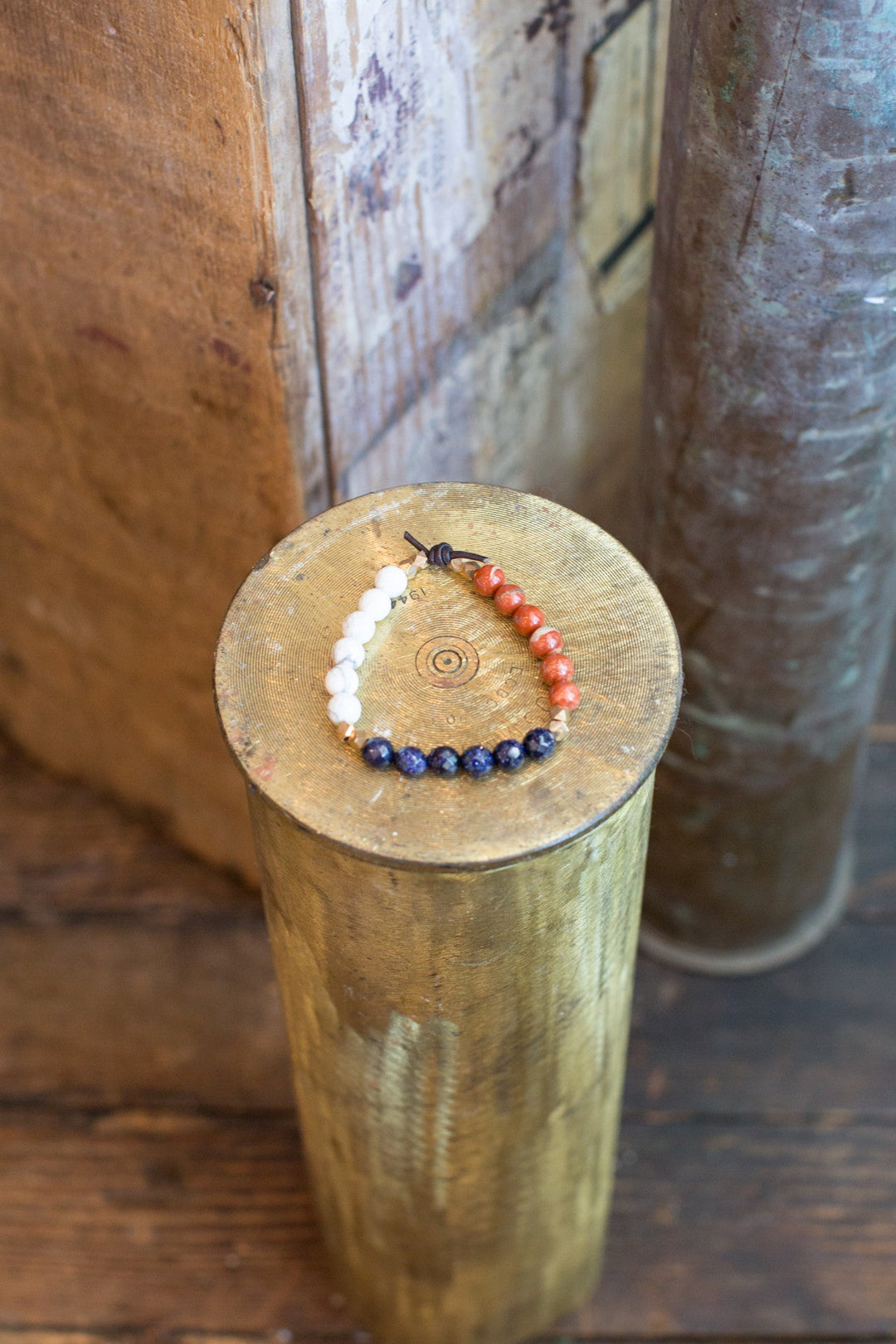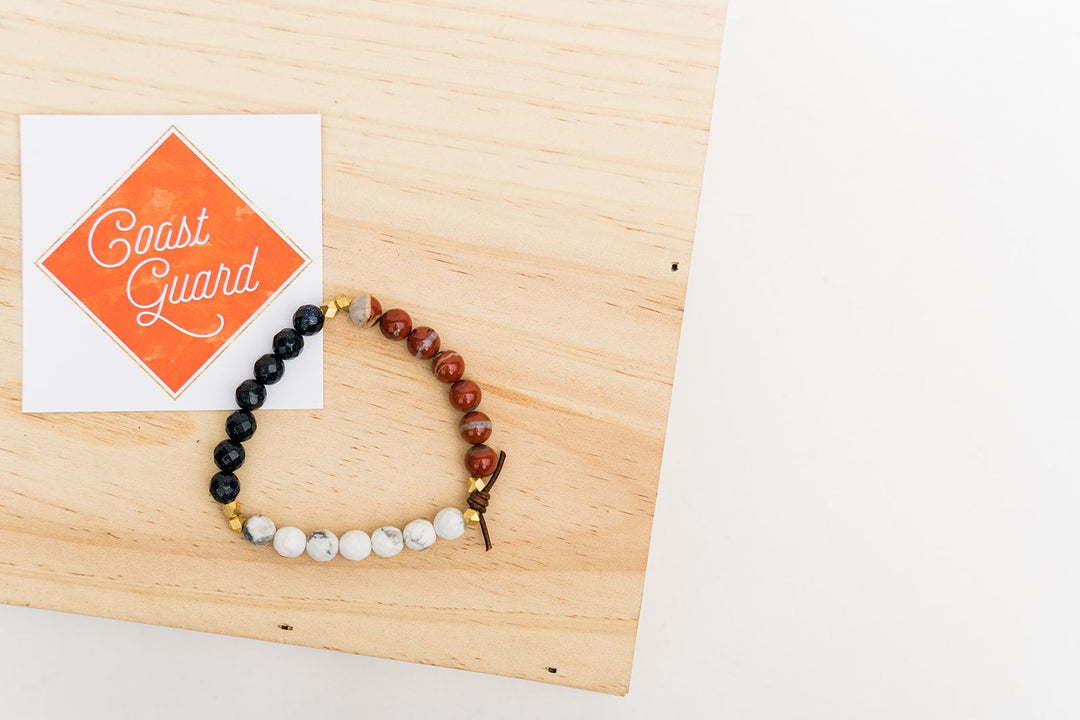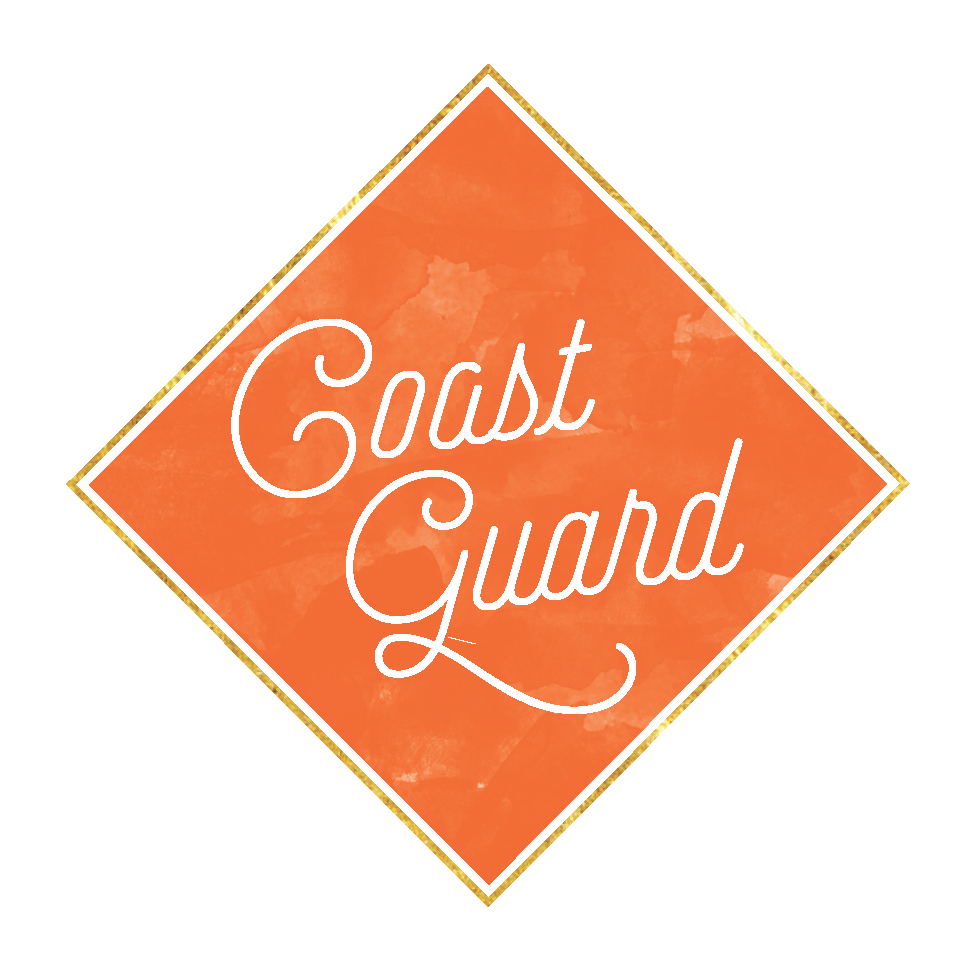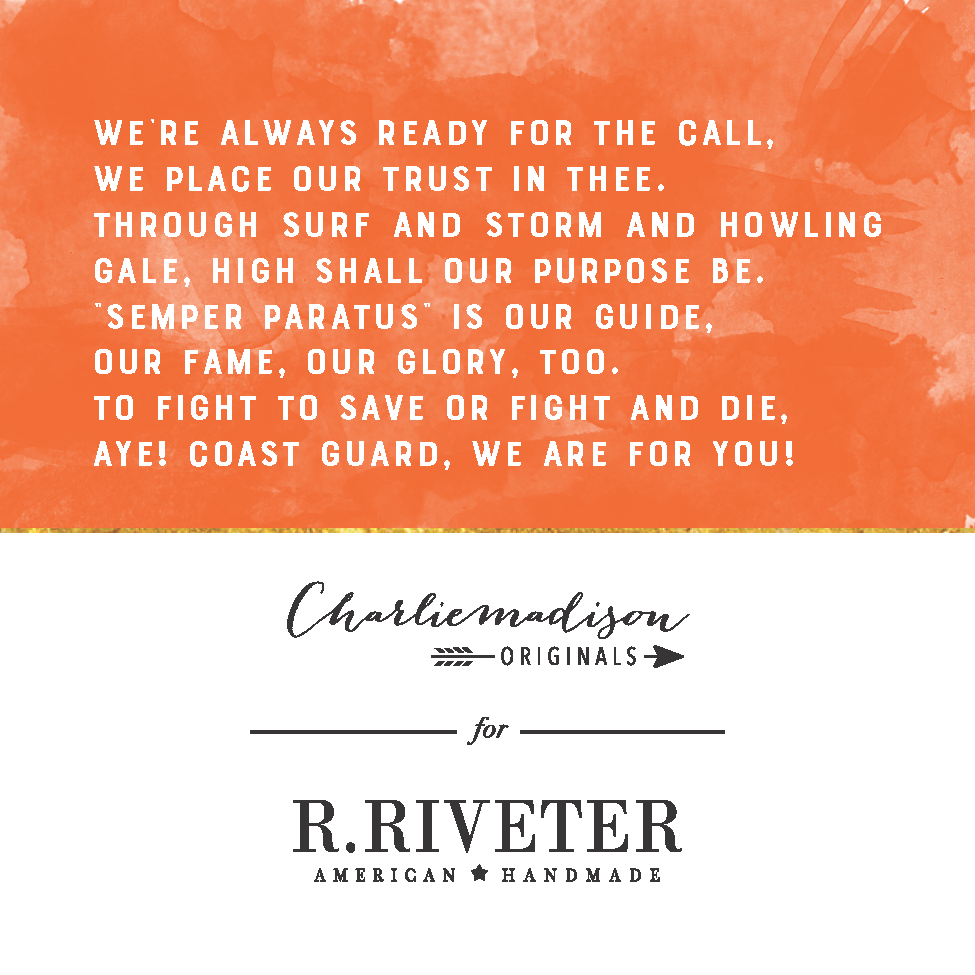 Charliemadison Originals | Coast Guard Bracelet
---
In stock, ready to ship

Inventory on the way
Sizing:

Standard: 7 - 7.25 inches
Large: 7.5 - 8.5 inches

Blue Goldstone, Poppy Jasper & Howlite gemstones (8mm)
Brass nuggets 
On stretch cord
Leather knot
Meaning behind the stones:
Blue Goldstone is considered a stone of protection - it is thought to deflect negative energy, calm emotions, boost courage, and promote a positive attitude.
Poppy Jasper is known as a stone of joy – it is said to encourage motivation and inspiration and can help boost your energy and stimulate new ideas.
Howlite is also known to soothe and calm the mind; it encourages the development of intuition and inspires your ambitious nature.
About The R. Riveter Marketplace
The R.Riveter Marketplace is a curated collection of American Made and Mission-Driven makers.
Meet the Maker
Charliemadison Originals
What is the story behind your business?
Charliemadison Originals is a brand dedicated to encouraging and inspiring women to stay anchored to what's most important in their lives. Each bracelet holds a special meaning that will serve as your everyday reminder you can wear around your wrist with pride. And that cute signature leather knot on each of our bracelets? It's a symbol that ties us to our U.S. Navy roots, our mission, and our belief in the power of family and community.
Founded in 2010 by a military spouse and named after her daughters, Charliemadison Originals has grown from a company whose mission began as a way to inspire a small community to one that is giving back to the community that inspires us every day. We are proud to honor the three generations of our family who served in the military, as well as the military community we love, by donating 5% of sales to organizations that support military service members and their families.
Name three personality traits that you think have helped you become a successful entrepreneur?
1- Perseverance - I'm pretty stubborn & determined.
2- A willingness to learn and try new things.
3- The belief in always doing the right thing.
What is your favorite part about being a business owner?
I absolutely love to get special messages in my inbox from other gals who have been inspired in some way by the meaning behind our jewelry. Whether they feel empowered to try something new, are inspired to enjoy more time with their family, or feel more connected to their military hero despite being separated by miles.
Shipping
Shipping is calculated based on weight and geographic location.
We offer FREE domestic shipping (excludes Hawaii & Alaska) on orders over $175.
What does shipping cost?
Based on the option you select at checkout:
Standard Flat rate: $8 flat rate
UPS Ground: Shipping rate is calculated based on weight and geographic location and will ship UPS Ground.
UPS 2 Day Air:  Shipping rate is calculated based on weight and geographic location and will ship UPS 2 Day Air.
How long does it take to process an order?
Orders will be processed within 5-7 business day out of our facility in Wauchula, FL.
How will the package be shipped?
Flat Rate will ship via USPS or UPS, or the service selected. 
If shipping to APO/FPO/DPO - select Standard Flat Rate and we will automatically ship via USPS.
Returns
Sometimes you get a bag that just doesn't quite fit your idea of what you wanted. No problem it happens! If you decided this in not the perfect bag for you, R. Riveter would love the chance to try again. Please return the bag to R. Riveter within 30 days and you will receive a full refund, minus the shipping fee. Full refunds will be given on all items as long as it was returned within 30 days. 
In order for a return or exchange to take place the item must be in good condition with tags still attached.

Submit a return request by going to our Return Portal and entering proper order information.

Exchanges
We are happy to exchange your bag for you if you are not satisfied with the style you originally ordered. You will have to send back your bag to be returned and then order the bag you would like to get instead. Because our Limited Edition Bags sell out so quickly we suggest you grab any limited edition bag as soon as you can and we will refund your money for the bag being returned as soon as we receive it in our warehouse.  
Customer is responsible for all freight charges. Shipping and handling is non-refundable.
Any return, exchange or repair will not be accepted without the return authorization form and will be returned to the customer.

*Gift Cards are Non-refundable & non-returnable
After 30 days, items may be returned for manufacturing repair.