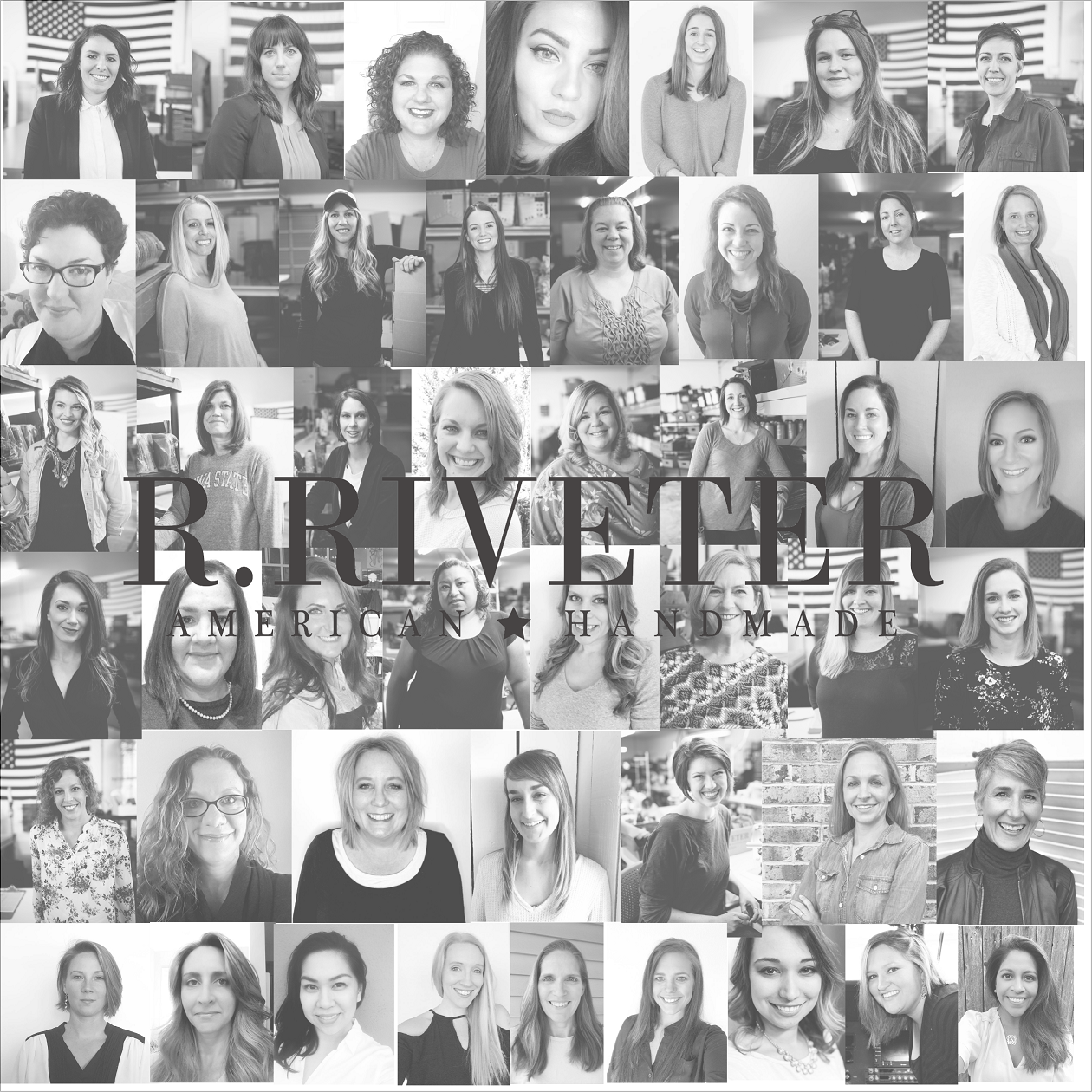 bags on a mission
join the R. Riveter team
Where creativity meets purpose. Be part of our close-knit team designing, manufacturing and selling products that empower military spouses.
Make a real impact, grow with us, and build a future of strength together
Are you looking for more than just a job?
Welcome to R.Riveter, where we are redefining the meaning of empowerment and teamwork.
We're not just a handbag and accessory company; we're a movement driven by passion, purpose, and patriotism.
At R.Riveter, we believe in giving military spouses the opportunity to craft their own futures while supporting each other every step of the way.
our brand values
A C.a.n. d.o. attitude
COMMUNITY  
Rooted in a community of Military families, our foundation is in encouraging and empowering women to challenge the status quo and to have the courage and conviction to work towards their dreams. We exemplify this by empowering American military spouses with career opportunities that are uninhibited by geography.  
AUTHENTIC
Simple, not subtle. We seek an uncompromised quality born out of the American dream- in a garage, with one sewing machine and two determined women. Never settling for face value, the words 'American Handmade' emanate from every stitch and seam 
NIMBLE 
The team spirit and community within R. Riveter drives individual and collective success, in the shop or at home. Of many, one. We are quick to learn, quick to act and strive to be light on our feet – embracing the challenges of the future – knowing exactly who we are.  
DETERMINED 
Courageous and resolute in our future.  Absent of pretense.  We break down barriers and prove the unproven can succeed with vision and perseverance.  Entrepreneurial at our core; we are not afraid of failure as a means to success, our team is inspired to do great things together. 
OPPORTUNITY 
R. Riveter was founded on the American ideal that opportunity and innovation, when combined with determination, will create positive impact.  From two women in an attic to a nationwide network of Riveters, our company embodies the time-tested mantra of success through hard work while providing those who want it the opportunity to achieve and elevate.