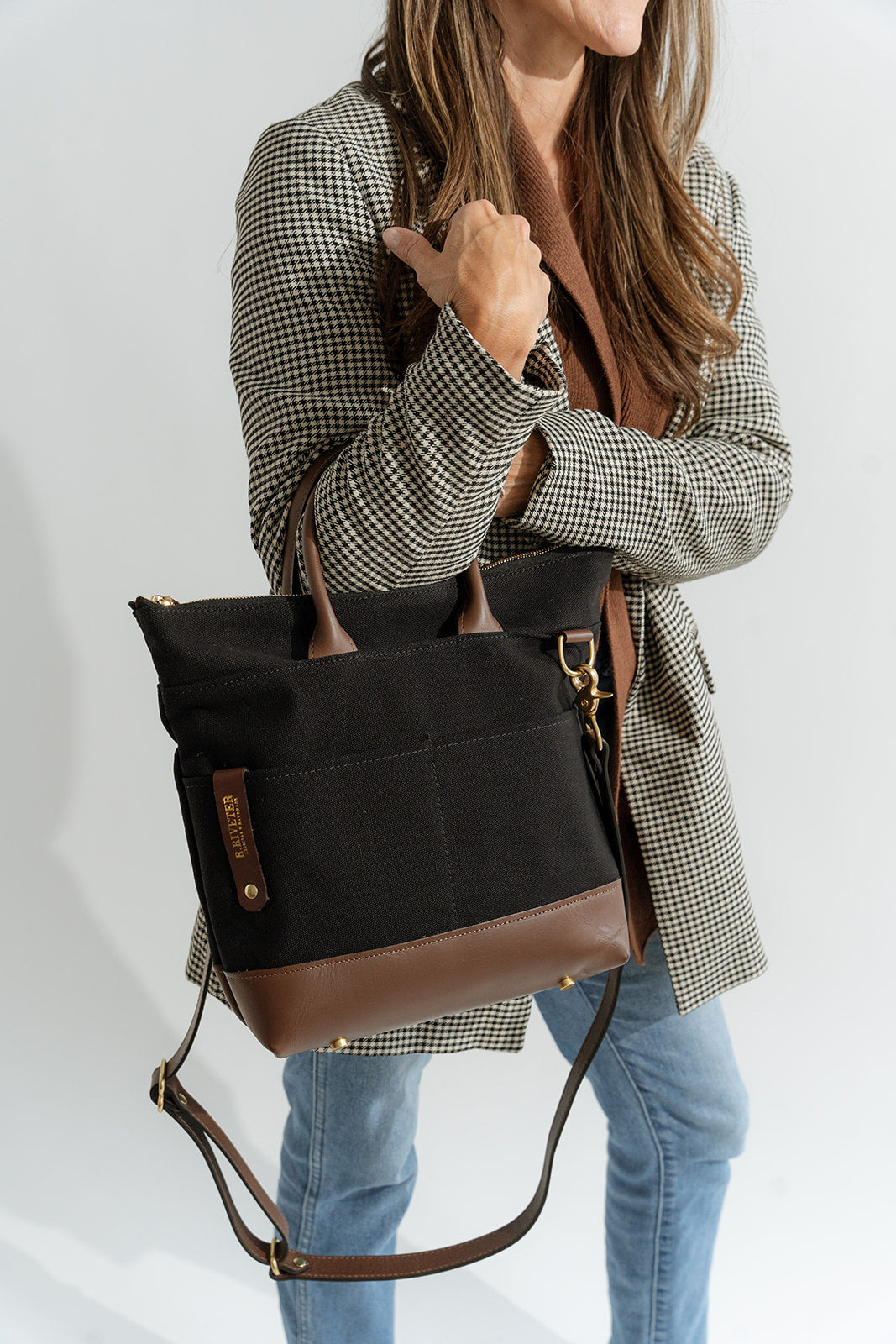 handbags on a mission
R.Riveter was founded on the American ideal that opportunity and innovation, when combined with determination, will create positive impact.
this collection provides mobile, flexible income to military spouses
as they move across the country every 2-3 years in support of their service member. They get to take the job with them, no matter where they are stationed.
what our customers are saying
★★★★★

Went out on a limb buying a purse for my wife but she loves it. Thanks for helping me sty in good graces! This is a top quality product that will last for a very long time. Durably made with strong and beautiful materials. And I'm happy to support my military spouse by shopping from other military spouses

Verified Customer

Carlisle, United States
★★★★★

I had wanted the Otto for a while now and my husband gave it to me this Christmas. It is as beautiful as the pictures. Being a once upon a time military wife had a lot to do with my choice of bags, also. All the pockets are sooo handy for at a glance organization. I get compliments all the time and I'm loving it!

Verified Customer

USA
★★★★★

The quality of this bag is exceptional. I love the army green canvas color. The size of the bag is perfect because it is large enough for the essentials of life but not too heavy to wear on your shoulder or hang on your arm. It was exactly what I was looking for!

Verified Customer

USA
CHALLENGING THE STATUS QUO
The women knew they had to do something. How could they solve the employment issue that plagued thousands of military spouses?
"We were starting to see that if we wanted a career in this transient military life, we'd have to create it for ourselves. Not only did we need flexible income, but we needed mobile income to travel along with us as we relocate with our military members. And that's when R.Riveter was born."
After charging two thousand dollars each to their credit cards, Lisa and Cameron purchased a commercial sewing machine and a small supply of leather and canvas. At first, it was a two-woman operation, but as demand grew, so did the team.

And so R.Riveter began.
The name was inspired by World War II cultural icon Rosie the Riveter who symbolizes the contribution women made to the workforce that helped win the war.
"Rosie the Riveter embodies everything that we stand for. Our mission is a bit more modern, but her spirit and 'we can do it' attitude still apply."
how we are doing it

Parts of the Signature Collection are made remotely across the country to provide military spouses with mobile, flexible income opportunities.
These bags are designed for women to remind them that whatever mission they are on there's an entire Riveter Nation cheering them on.
Assembled in the U.S.A. 🇺🇸
Finished in & shipped from Florida 🌴
In the details
Our yellow support tag and dog tag are a signature on all of our handbags - is an ode to our military roots and our support of those families.
see the details
HONORING THE WOMEN
that came before us, each bag is named after a woman in history who made an impact and changed the world.
explore the styles