handbags on a mission
R.Riveter was founded on the American ideal that opportunity and innovation, when combined with determination, will create positive impact.

We are here to provide mobile, flexible income to military spouses
as they move across the country every 2-3 years in support of their service member.
How it started
Years ago, new military spouses Lisa Bradley and Cameron Cruse found themselves asking the question:
why is it so difficult to find meaningful employment?


Both were highly educated, creative, and determined. Yet neither was able to find work. Employer after employer turned them down.
"That's how we became friends-we really struggled to find work despite being qualified."



Military spouses provide strength to servicemembers, yet their sacrifices often come with an economic and emotional price tag unknown to many. If Bradley and Cruse experienced these struggles, what could be said about the employment landscape for other spouses?

Plenty of military spouses want to work, but obtaining employment is especially tough. Military families move on average, every 2.9 years - and oftentimes, they relocate to remote military bases where there are fewer professional opportunities for spouses. In duty locations next to smaller cities, it's oftentimes difficult to create a professional network, interview, search and obtain jobs - all while supporting your service member and helping your family adjust to the new location. This is an aspect of being a military spouse that is not widely discussed, yet is a major struggle for most families.

Because of the transient lifestyle, constraints of moving, cost of caregiving, and flexibility required to balance family obligations when a servicemember is away, many spouses seek or require remote work opportunities. In fact, 57% of military spouses do not work outside the home.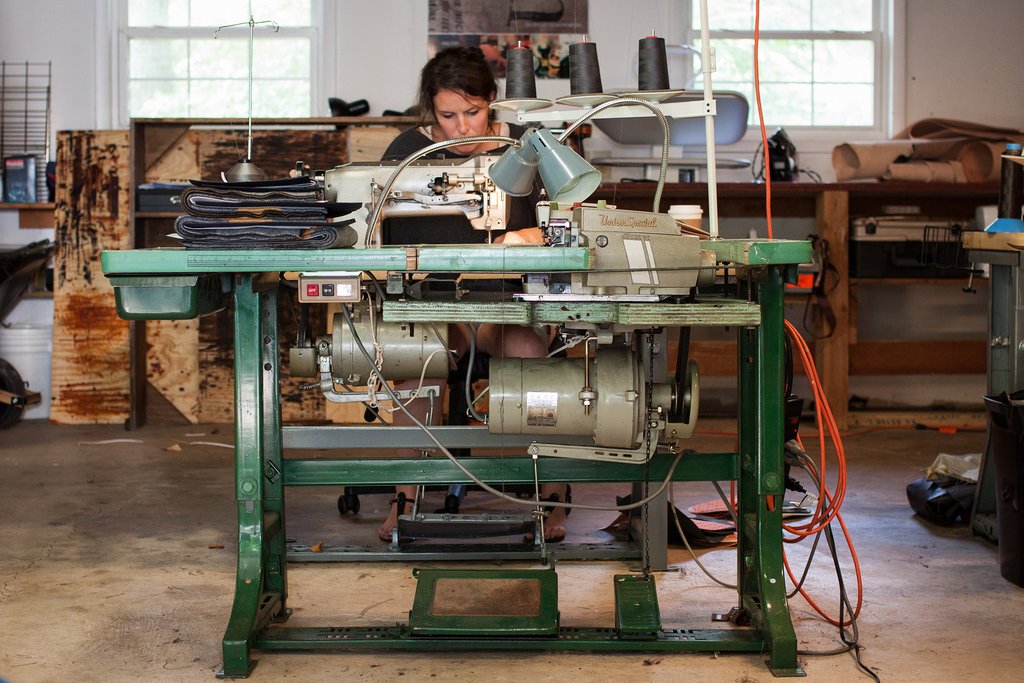 CHALLENGING THE STATUS QUO
The women knew they had to do something. How could they solve the employment issue that plagued thousands of military spouses?
"We were starting to see that if we wanted a career in this transient military life, we'd have to create it for ourselves. Not only did we need flexible income, but we needed mobile income to travel along with us as we relocate with our military members. And that's when R.Riveter was born."
After charging two thousand dollars each to their credit cards, Lisa and Cameron purchased a commercial sewing machine and a small supply of leather and canvas. At first, it was a two-woman operation, but as demand grew, so did the team.

And so R.Riveter began.
The name was inspired by World War II cultural icon Rosie the Riveter who symbolizes the contribution women made to the workforce that helped win the war.
"Rosie the Riveter embodies everything that we stand for. Our mission is a bit more modern, but her spirit and 'we can do it' attitude still apply."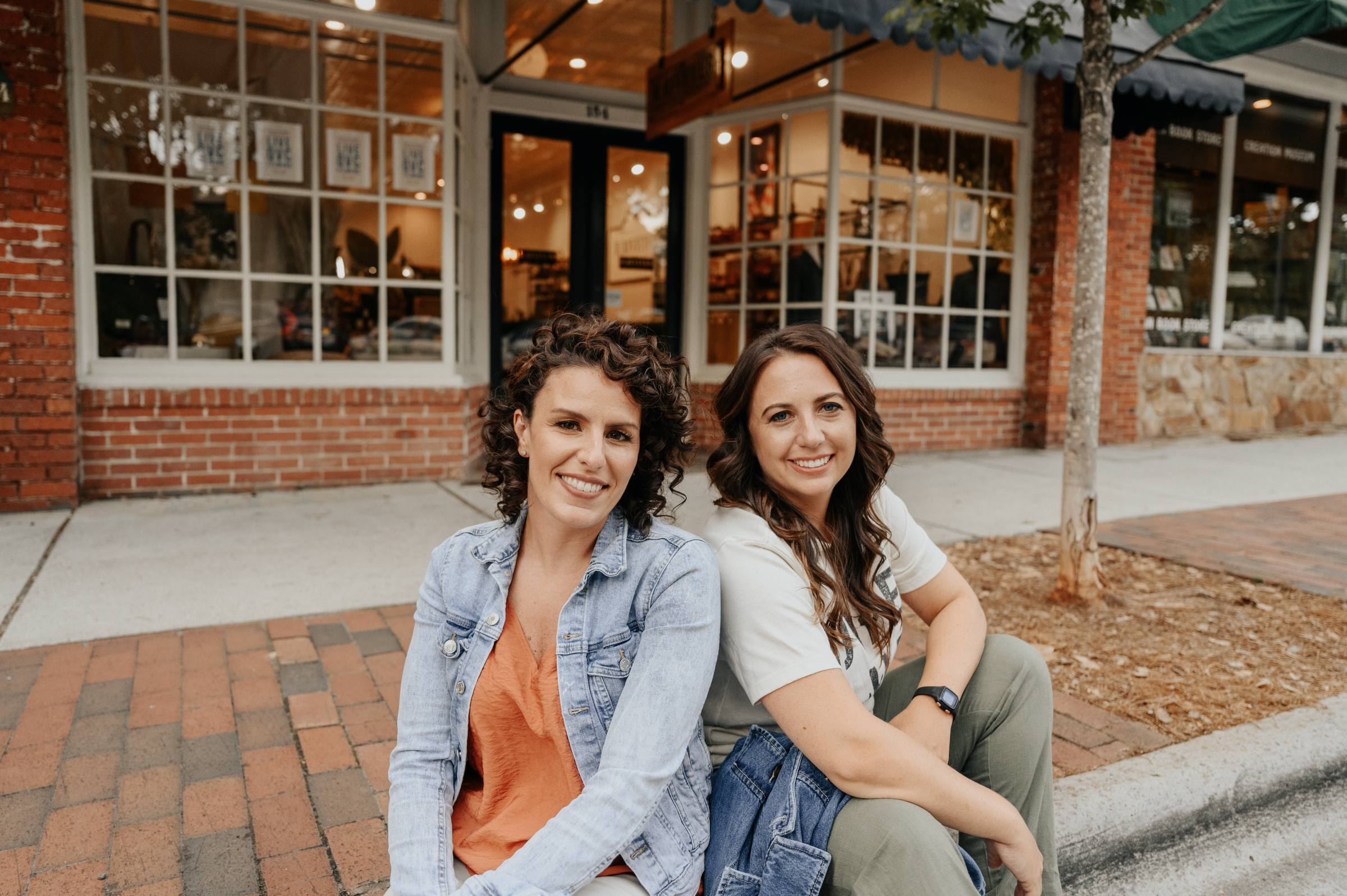 we are modern day riveters revolutionizing manufacturing
from two women in a garage attic
to a nationwide network of Riveters, our company embodies the time-tested mantra of success through hard work while providing travel hardened military spouses the opportunity to achieve and elevate.
With each Riveter doing their part to assemble the product, the mission is accomplished through the hands of each worker.
The team spirit and community within R.Riveter drives individual and collective success, in the shop or at home.
In the details
Our yellow support tag and dog tag are a signature on all of our handbags - is an ode to our military roots and our support of those families.
see the details
how we are doing it

Parts and pieces are made remotely across the country to provide military spouses with mobile, flexible income opportunities.
These bags are designed for women to remind them that whatever mission they are on there's an entire Riveter Nation cheering them on.

Assembled in the U.S.  
meet the riveters
HONORING THE WOMEN
that came before us, each bag is named after a woman in history who made an impact and changed the world.
shop the bags
carry the legacy
Without our community we wouldn't be here. It is important that we give back in a variety of ways.
our Partners include organizations like