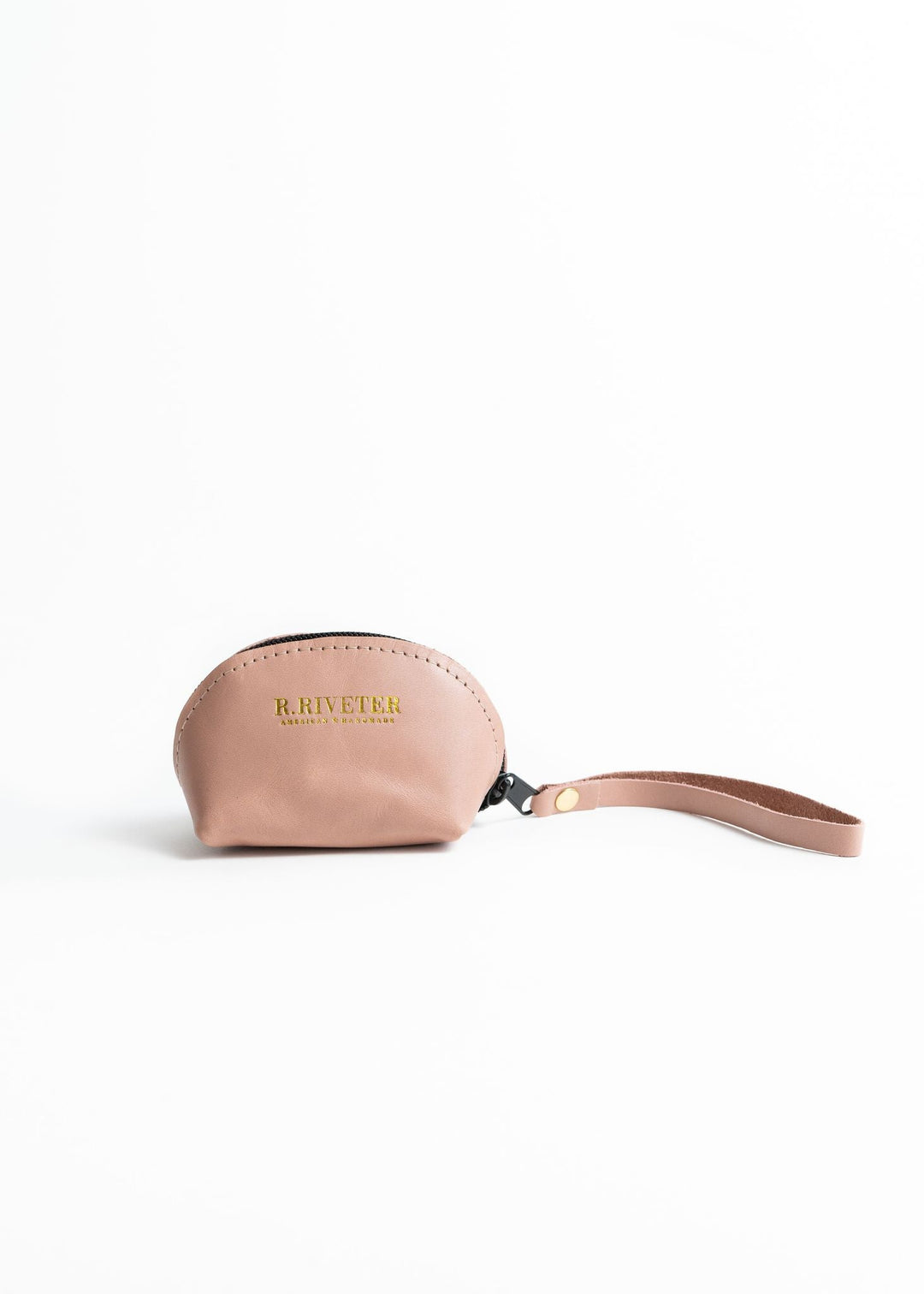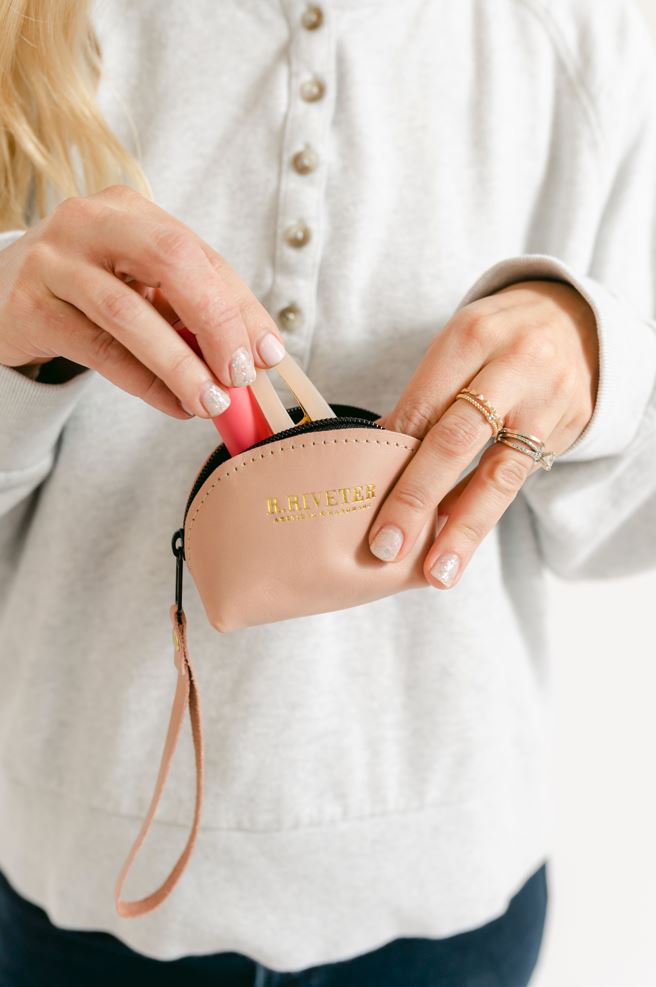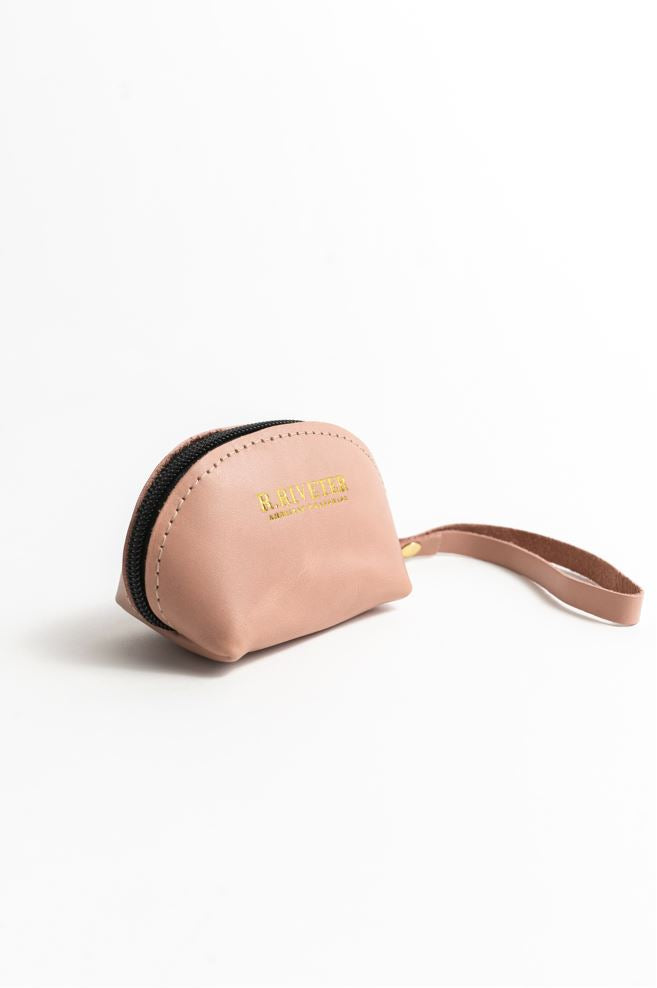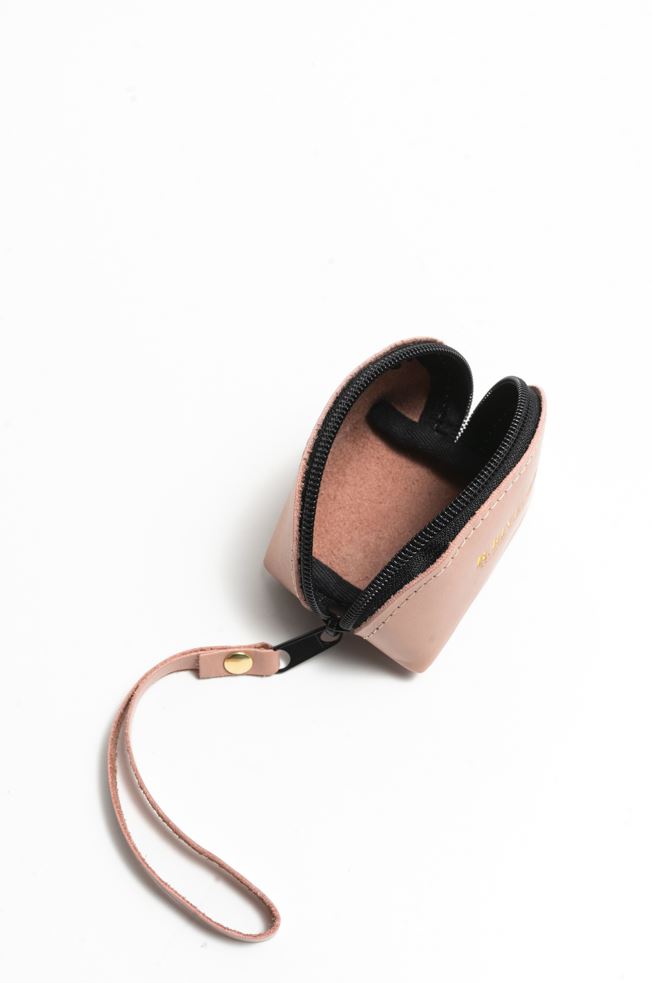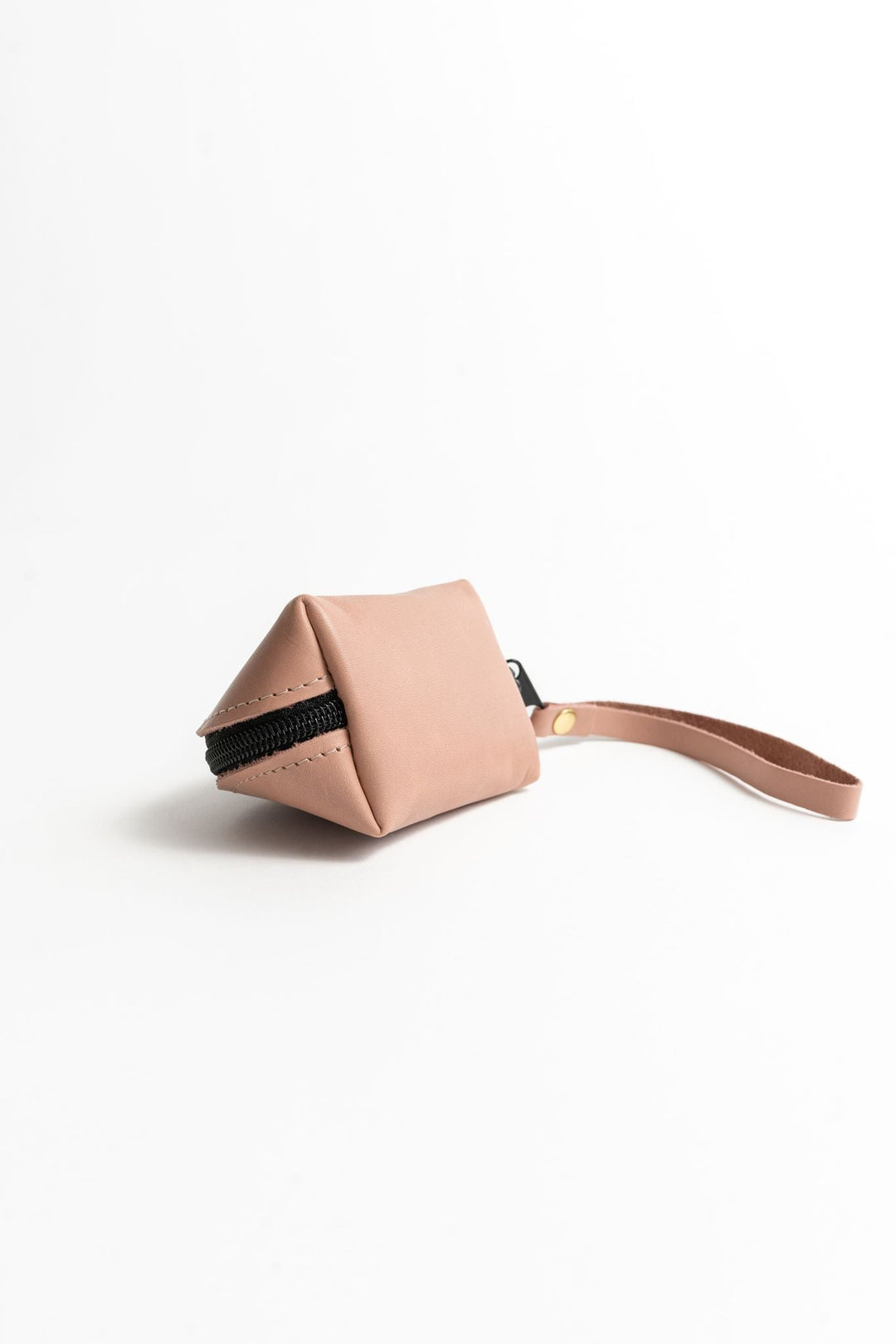 Clara Mini | Strawberry Beige Leather
---
In stock, ready to ship

Inventory on the way
Store your tidbits in our cutest leather accessory—the Mini Clara. From coins and credit cards to IDs, bobby pins or headphones—this pouch will be your new favorite accessory to store bits on-the-go!
Mini Clara Dimensions

Depth 2.4

" 

Height at center 2.75"

Length 3"

 
Inspiration Behind the Name
Clara Barton—The Helper and Nurturer 
Who would've thought an extremely quiet and shy young woman would become the founder and leader of the American Red Cross, National First Aid Society, and open the first ever free school in New Jersey? Not us—but then again, why should we ever be surprised when a woman accomplishes amazing things?  
To be honest, Barton's story is a lot about her rising to the occasion time and time again, and then others coming in and taking over, kicking her out of the thing she built. (major thumbs down) But it never stopped her or even slowed her down. In fact, it allowed her to build and lead more and for that, we're grateful. 
As a young woman, she became a schoolteacher to help with her timidity. As mentioned earlier, she was so good at her job that she was funded to open the first free school in New Jersey. (How cool!) It was so successful that she had to hire more teachers to help out. When her time ended there, she began work nursing soldiers to health during the Civil War. She was a natural at collecting, organizing, and distributing supplies and her tenderness and care made all the difference. It was this desire to offer aid that fueled the creation of the American Red Cross to respond to natural disasters as well. During the war, she became known as "Angel of the Battlefield" for her efforts in aiding these soldiers so close to the front lines and for her quick thinking and creativity when supplies ran out (think corn husk bandages).  
Barton's nurturing and go-getter spirit is what we admire and honor her for—because who knows where we would turn to without her efforts for the American Red Cross. Thanks Clara! 
Shipping
Shipping is calculated based on weight and geographic location.
We offer FREE domestic shipping (excludes Hawaii & Alaska) on orders over $175.
What does shipping cost?
Based on the option you select at checkout:
Standard Flat rate: $8 flat rate
UPS Ground: Shipping rate is calculated based on weight and geographic location and will ship UPS Ground.
UPS 2 Day Air:  Shipping rate is calculated based on weight and geographic location and will ship UPS 2 Day Air.
How long does it take to process an order?
Orders will be processed within 5-7 business day out of our facility in Wauchula, FL.
How will the package be shipped?
Flat Rate will ship via USPS or UPS, or the service selected. 
If shipping to APO/FPO/DPO - select Standard Flat Rate and we will automatically ship via USPS.
Returns
Sometimes you get a bag that just doesn't quite fit your idea of what you wanted. No problem it happens! If you decided this in not the perfect bag for you, R. Riveter would love the chance to try again. Please return the bag to R. Riveter within 30 days and you will receive a full refund, minus the shipping fee. Full refunds will be given on all items as long as it was returned within 30 days. 
In order for a return or exchange to take place the item must be in good condition with tags still attached.

Submit a return request by going to our Return Portal and entering proper order information.

Exchanges
We are happy to exchange your bag for you if you are not satisfied with the style you originally ordered. You will have to send back your bag to be returned and then order the bag you would like to get instead. Because our Limited Edition Bags sell out so quickly we suggest you grab any limited edition bag as soon as you can and we will refund your money for the bag being returned as soon as we receive it in our warehouse.  
Customer is responsible for all freight charges. Shipping and handling is non-refundable.
Any return, exchange or repair will not be accepted without the return authorization form and will be returned to the customer.

*Gift Cards are Non-refundable & non-returnable
After 30 days, items may be returned for manufacturing repair.