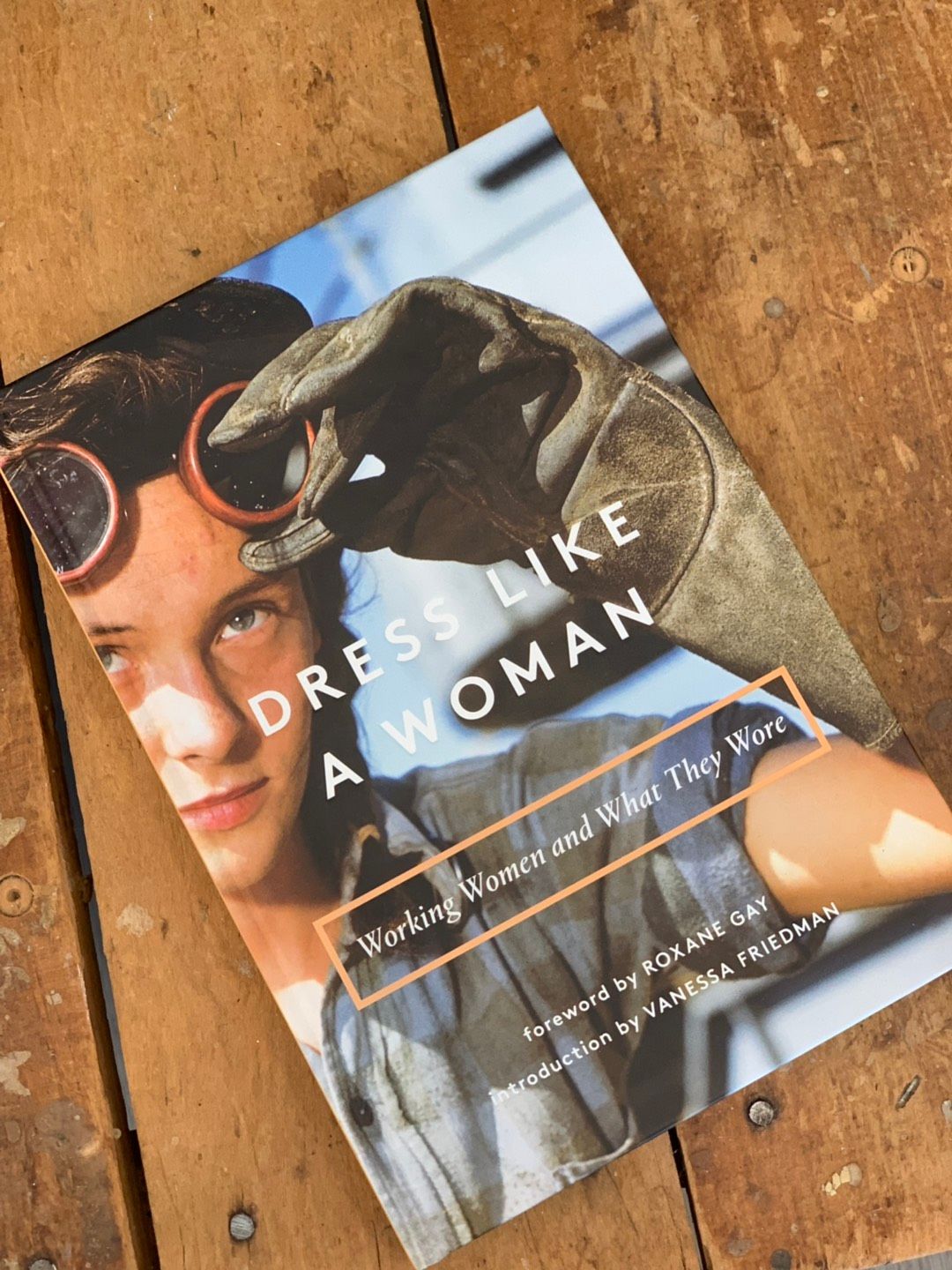 Abrams Books | Dress Like A Woman
---
A woman can be a firefighter, surgeon, astronaut, military officer, athlete, judge, and scientist. So what does it mean to dress like a woman?
Dress Like a Woman turns that question on its head by sharing a myriad of interpretations across history. The book includes more than 240 incredible photographs that illustrate how women's roles have changed over the last century.
The women pictured in this book inhabit a fascinating intersection of gender, fashion, politics, culture, class, nationality, and race. You'll see some familiar faces, including trailblazers Shirley Chisholm, Amelia Earhart, Angela Davis, Georgia O'Keeffe, and Michelle Obama, but the majority of photographs are of ordinary working women from many backgrounds and professions. Pioneering scientists and mathematicians, leading civil rights and feminist activists, factory workers and lumberjacks, stay-at-home moms and domestic workers, and artists and musicians; all express their individual style and dress to get the job done.
With essays by renowned fashion writer Vanessa Friedman and New York Times bestselling author Roxane Gay, Dress Like a Woman offers a comprehensive look at the role of gender and clothing in the workplace—and proves that there's no single way to dress like a woman.
6.5 x 9.5 in. hardcover book
224 pages
300 color photographs
Published 2018
About The R. Riveter Marketplace
The R.Riveter Marketplace is a curated collection of American Made and Mission-Driven makers.
Shop all Marketplace items here! 
About the Author
WORKING WOMEN AND WHAT THEY WORE

By Abrams Books, Vanessa Friedman, and Roxane Gay

Vanessa Friedman is the fashion director and chief fashion critic at the New York Times.

Roxane Gay is the New York Times bestselling author of Bad Feminist, Difficult Women, and Hunger.
Shipping
Shipping is calculated based on weight and geographic location.
We offer FREE domestic shipping (excludes Hawaii & Alaska) on orders over $175.
What does shipping cost?
Based on the option you select at checkout:
Standard Flat rate: $8 flat rate
UPS Ground: Shipping rate is calculated based on weight and geographic location and will ship UPS Ground.
UPS 2 Day Air:  Shipping rate is calculated based on weight and geographic location and will ship UPS 2 Day Air.
How long does it take to process an order?
Orders will be processed within 5-7 business day out of our facility in Wauchula, FL.
How will the package be shipped?
Flat Rate will ship via USPS or UPS, or the service selected. 
If shipping to APO/FPO/DPO - select Standard Flat Rate and we will automatically ship via USPS.
Returns
Sometimes you get a bag that just doesn't quite fit your idea of what you wanted. No problem it happens! If you decided this in not the perfect bag for you, R. Riveter would love the chance to try again. Please return the bag to R. Riveter within 30 days and you will receive a full refund, minus the shipping fee. Full refunds will be given on all items as long as it was returned within 30 days. 
In order for a return or exchange to take place the item must be in good condition with tags still attached.

Submit a return request by going to our Return Portal and entering proper order information.

Exchanges
We are happy to exchange your bag for you if you are not satisfied with the style you originally ordered. You will have to send back your bag to be returned and then order the bag you would like to get instead. Because our Limited Edition Bags sell out so quickly we suggest you grab any limited edition bag as soon as you can and we will refund your money for the bag being returned as soon as we receive it in our warehouse.  
Customer is responsible for all freight charges. Shipping and handling is non-refundable.
Any return, exchange or repair will not be accepted without the return authorization form and will be returned to the customer.

*Gift Cards are Non-refundable & non-returnable
After 30 days, items may be returned for manufacturing repair.