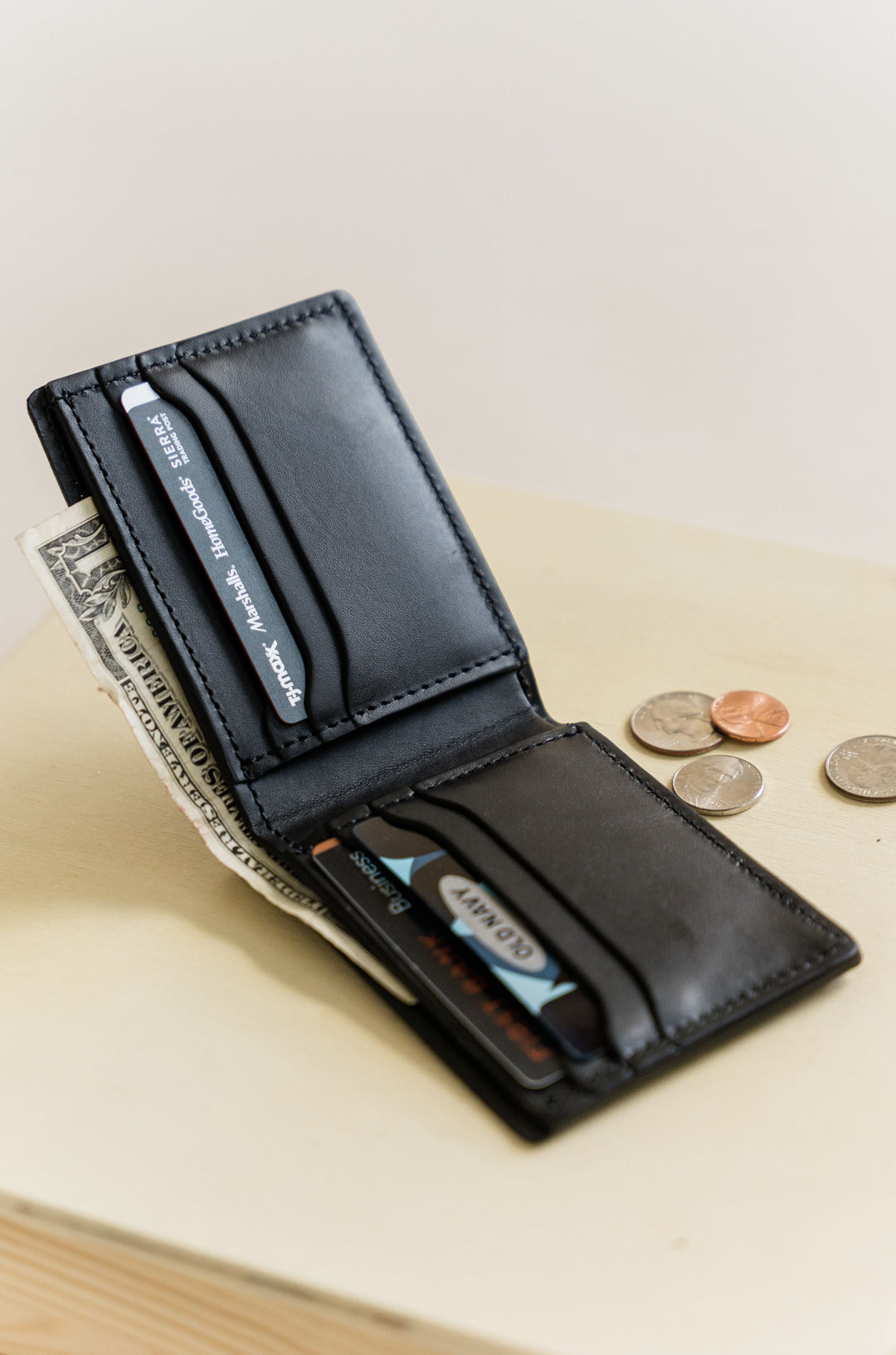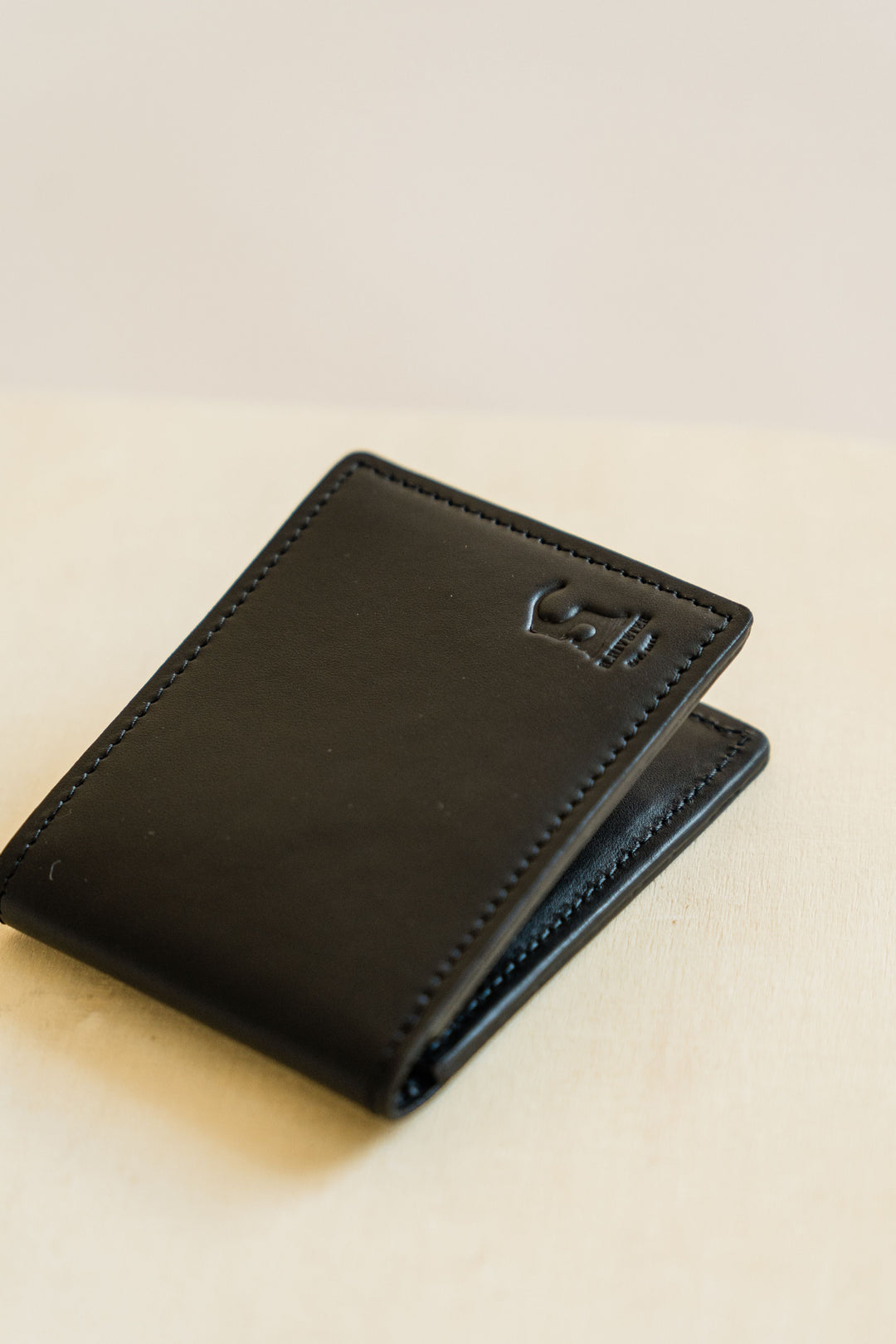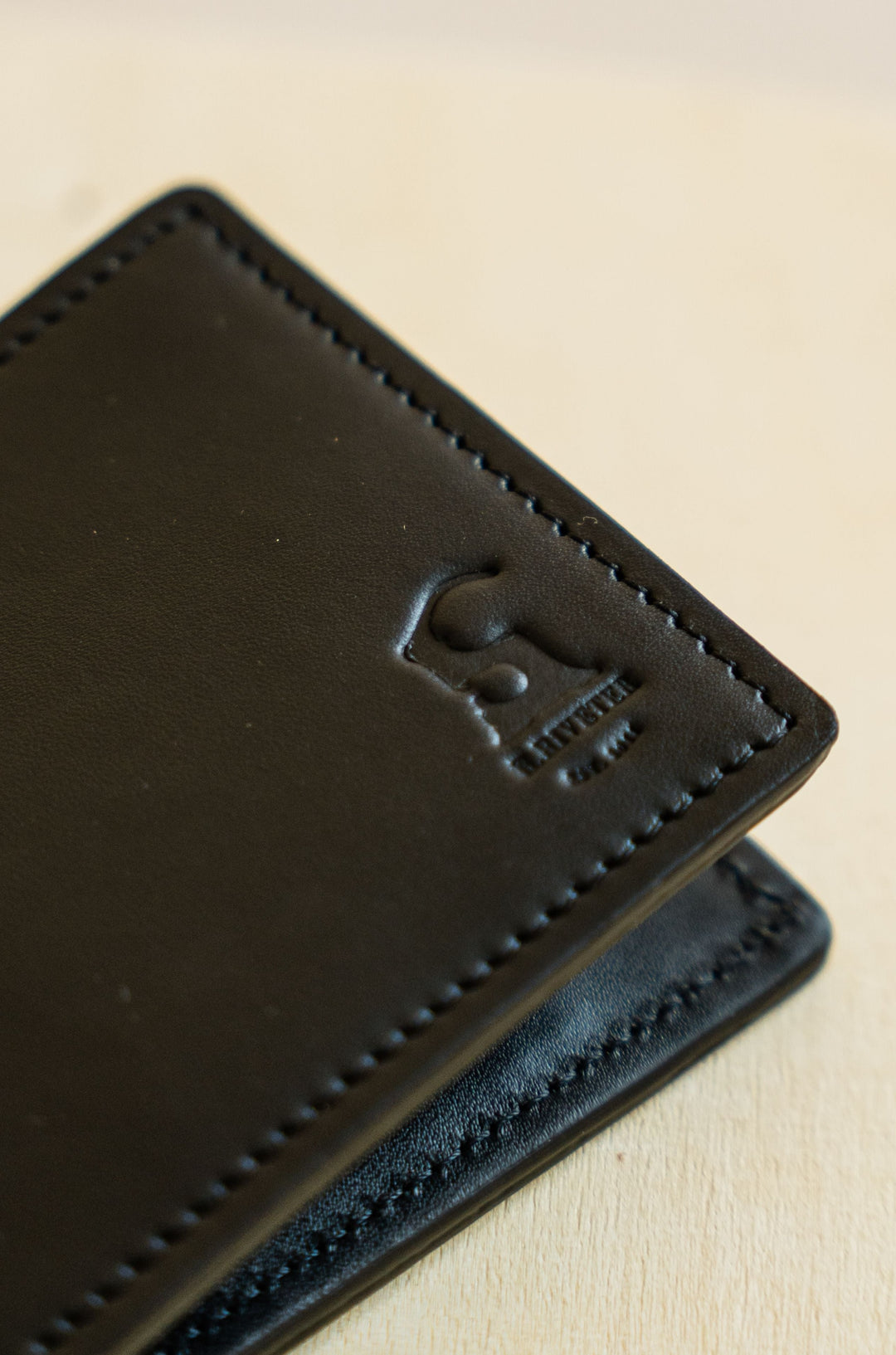 1920 Bifold Wallet | Signature Black Leather
---
Our small leather items have been named after extraordinary moments in American history. Our hope is that these moments encourage and inspire you when using these products.
In 1920, women in The United States were given the right to vote. This was a tremendous win for both men and women alike, paving the way for a more unified Nation. This amendment to the Constitution meant more ideas could be shared to benefit the Nation as a whole.
This bifold full grain leather wallet has the perfect amount of room for all you need, while keeping the profile slim so you aren't carrying around unnecessary bulk. While sleek, this wallet is made with all of the essential storage you could ever want, including six interior card slots and a bill compartment.
Handcrafted in

 

America using full-grain leather
Slim but full featured with 6 credit card pockets

One vertical stash pocket
Scalloped shape card slots to allow for easy card recognition
All edges are hand burnished and inked
Fully lined bill compartment for easy entry and exit of bills
Dimensions: 3.5" x .5" x 4.5"
Leather Care
Our leather is designed to age elegantly and with the character that you'd expect from a heritage brand that specializes in fine leather goods. We recommend using a mild leather cream to maintain the leather's appearance. To remove surface dirt, simply wipe the leather with a soft damp cloth.
Shipping
Shipping is calculated based on weight and geographic location.
We offer FREE domestic shipping (excludes Hawaii & Alaska) on orders over $175.
What does shipping cost?
Based on the option you select at checkout:
Standard Flat rate: $8 flat rate
UPS Ground: Shipping rate is calculated based on weight and geographic location and will ship UPS Ground.
UPS 2 Day Air:  Shipping rate is calculated based on weight and geographic location and will ship UPS 2 Day Air.
How long does it take to process an order?
Orders will be processed within 5-7 business day out of our facility in Wauchula, FL.
How will the package be shipped?
Flat Rate will ship via USPS or UPS, or the service selected. 
If shipping to APO/FPO/DPO - select Standard Flat Rate and we will automatically ship via USPS.
Returns
Sometimes you get a bag that just doesn't quite fit your idea of what you wanted. No problem it happens! If you decided this in not the perfect bag for you, R. Riveter would love the chance to try again. Please return the bag to R. Riveter within 30 days and you will receive a full refund, minus the shipping fee. Full refunds will be given on all items as long as it was returned within 30 days. 
In order for a return or exchange to take place the item must be in good condition with tags still attached.

Submit a return request by going to our Return Portal and entering proper order information.

Exchanges
We are happy to exchange your bag for you if you are not satisfied with the style you originally ordered. You will have to send back your bag to be returned and then order the bag you would like to get instead. Because our Limited Edition Bags sell out so quickly we suggest you grab any limited edition bag as soon as you can and we will refund your money for the bag being returned as soon as we receive it in our warehouse.  
Customer is responsible for all freight charges. Shipping and handling is non-refundable.
Any return, exchange or repair will not be accepted without the return authorization form and will be returned to the customer.

*Gift Cards are Non-refundable & non-returnable
After 30 days, items may be returned for manufacturing repair.